Smart Automation: The Power Of TexAu


What Does TexAu Stand For?
TexAu stands for Text | Automation.
As an automation tool, it shares some common points with data scrapers, bots, and RPA tools (robotic process automation).
TexAu is a No-Code platform for non-technical people to automate repetitive tasks.
It replicates automated actions the same way a human would do in a web browser. You can schedule these automated tasks to gain significant productivity and focus on high-value tasks like Sales and closing deals.
TexAu is a multichannel Growth Automation Platform that can boost all your marketing efforts.
It is a Cloud-Based Software and a Desktop Application. The latter is a great addition that solves the need to deal with a proxy.
Among automation tools, TexAu is like Zapier and Phantombuster on steroids. It's the ultimate Growth Hacker toolbox and probably the best Phantombuster alternative on the market today.
Ok, we're partial. But read on, and you'll understand why in a minute.


TexAu vs. Data Scrapers
TexAu heavily relies on web scraping to extract data from websites, so it's indeed a scraping tool.
What makes it different is how easy it is to chain automation to build complex workflows.
Only a tiny part of the internet is available to us regarding data. For instance, LinkedIn or Facebook profile data official APIs don't provide this data. Tools like Zapier, Integromat, Pabbly, Integrately, or n8n only use official methods from APIs.
Like Phantombuster, TexAu works in areas where scraping is the only way to collect data that otherwise would be inaccessible.
Here, it's the best of both worlds.
What makes TexAu unique?
It can help Sales Teams to get more qualified leads. It also provides Marketing Teams a new channel to grow their campaigns at a very affordable price.
Unlike Phantombuster, the ability to chain multiple automation in TexAu makes the real difference here.
Web Scraping
As a web scraping tool, TexAu can:
Extract data from websites

Scrap emails and phones from websites

Extract HTML from website pages

Extract social media links from websites

Detect pixels from websites running ads

Scrape products via JSON-LD data extraction

Extract emails from Instagram
LinkedIn Automation
As a LinkedIn Automation Tool, it can:
It can mimic Human Behavior and automate tasks for you

Extract leads from LinkedIn and Sales Navigator profile search

Extract LinkedIn Company pages and Sales Navigator accounts

Connect with LinkedIn profile and send connection requests

Send personalized messages with images and boost your acceptance rate

Extract LinkedIn Jobs ads

Send bulk messages to your 1st-degree connections

Send personalized LinkedIn messages at scale

Do Email Address Verification

Send B2B Data Records to CRM

Marketing Automation: trigger actions upon form filling and webinars

All at once, on autopilot, at scale
Facebook, Instagram automation, and more
You can also find Social Profiles from other platforms:
Search Engine Optimization & Local Lead Generation
Find website technologies (CMS, Frameworks, pixels...)

Scrape Metadata and Schema Markup
Data Enrichment
Who is TexAu Made For?
It can be a fit for:
Digital Marketing Agencies
In short, we would say TexAu is for the nerds, the geeks, the rebels, and the learners.
Social Media Automation & Rate Limits
TexAu works within the limits of the social networks it automates. It can not go above the limits defined by those platforms. Otherwise, your account will indeed get banned.
It's not a spamming robot. A misconception many people have about such tools.
It's an amplifier of a well-orchestrated marketing strategy:
However, It can not boost your

engagement

if you don't post

valuable content

.

It can not create

meaningful conversations

if you have nothing interesting to say. Therefore, you MUST

engage

with your

audience

first.

It can not make your

social media presence grow

if you are not active on those platforms.

It can not create

awareness

for your business if your offer is terrible.

You will have to

put in the work

to find a

strategy, test, experiment,

and

learn how to use

the tool effectively.

We provide guidance, tips, and documentation with the software. But we can not do the work for you, or it's called a paid service.

It's not a magic wand, and we are not magicians. But when applied to a good strategy, it indeed looks like magic.
As a musician myself, I love to use analogies:
Your marketing strategy is the music. You play the guitar In the band (your company), and TexAu is your amplifier.
You could play Jimi Hendrix's guitar. But if you don't know how to play, there is no chance you'll sound like Jimi Hendrix with the best amplifier there is.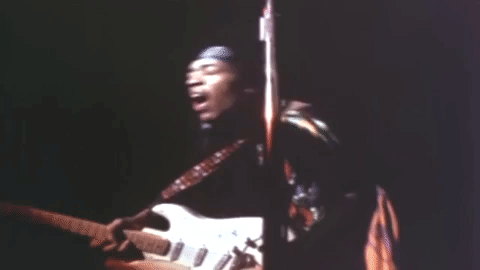 What Is a Variable In TexAu?
To fully understand how TexAu works, you have to grasp the concept of variables. Variables are like custom fields, placeholders, or merge tags in email marketing software.
The term originates in computer science.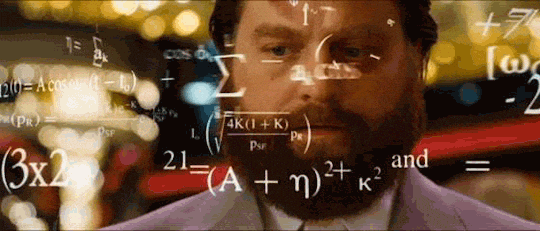 Don't be afraid, you don't need to have a computer science degree to understand what will follow.
Let's look at the definition of a variable given by Wikipedia:
In other layman's terms, a variable can be a:
Text

: First Name, Last Name, Full Name, Company Name, Job Title, Company Location, a Keyword

Sentence

: a Search Query, Keywords, Post Content, Address

Number

: Number of pages to crawl, Number of Profiles to Scrape

Link URL

: Company Website URL, Profile Picture URL, Company Profile URL, Post URL, Group URL

Condition

: IF this condition is TRUE, THEN do THIS IF NOT, THEN do THAT

Filter

: Only do this IF that is TRUE

Anything

: any information you want to store as a local or global variable (more on this later)
Where Are Variables In Our Digital Lives?
In our day-to-day life, variables surround us. Things like your:
Your Name (First Name & Last Name)

Your Fingerprints and Biometrics

Your Social Security Number

Your Company D-U-N-S Number
Variable First Name: Bond, Full Name: James Bond, Job Title: His Majesty Secret Service
Yes, those are variables too, Mr. Bond.
In our professional life, this can be:
Prospect First Name & Last Name

Prospect's Profile Picture

Company Size, Revenue, Headcount Growth
Variables are also data points that can define a company or your prospect's persona.
These variables are the fingerprints your ideal customer profile left on the internet.
It can act as an identifier to define, identify, track and chase prospects.


In short, variables are the various tracks your target is leaving on the internet. With this, you can backtrack them like a detective. It's like solving a criminal case until you can finally catch your usual suspect for a decisive talk.
Your mission: find prospects and let your Sales close deals. More quality leads, more Sales!
Crazy, right?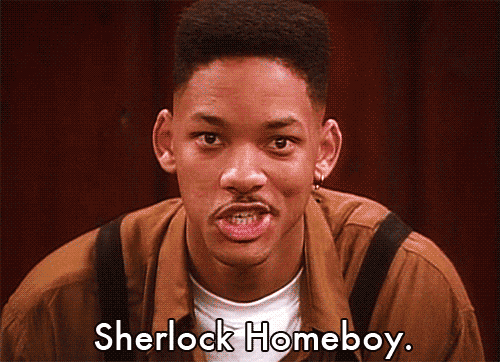 "Ok, You Lost Me Again. Why Should I Even Care To Know All That Jazz When I Can Press One Button In All The Other Lead Gen Tools Out There Without All This Headache?"
Now tell me how many Lead Generation tools have you invested in that can do the following:
Extract thousands of leads from social media, Google Maps, and Yellow Pages.

Support most social media platforms (LinkedIn, Facebook, Instagram, Twitter, Quora, Pinterest, and more).

Enrich your CRM and lead database.

Find professional emails and validate them.

Get Instant triggers to and from external systems at every node.

Support Zapier, Integromat, and Webhooks.

Pull data from CSV and Google Sheets.

Push data to Google Sheets, Airtable, or Notion database.

Receive Slack notifications upon profile connections or replies.

Find website technologies (CMS, Frameworks, ...) and detect pixels.

Schedule your automation every hour or workday of the week.

All at once, on autopilot, at scale.

... and more importantly: DOING THIS THE WAY YOU WANT?
Usually, you would use many tools. Then process manual actions like:
Search for a company in one tool.

Filter data to match your ICP (Ideal Customer Profile).

Check financials, revenue, and growth of the company.

Go on LinkedIn or other social networks and browse profiles one by one, tag them one by one.

Personalizing each individual message.

Do the same with your Email Outreach tool.

Cross data between all these tools on a Google Sheet by hand.

Use LOOKUP formulas, and database manipulation tools to join data across various sources.

Book demos manually sharing your Calendly links (so meta).
... That really sounds like corporate work to me, don't you think, Michael?
Sadly, Michael wasn't using TexAu back then... RIP Michael 🥲.


A Different Paradigm: Lead Databases Vs. Lead Enrichment Tools
There are tons of marketing tools out there. We can define two major types here:
Both are closely related and use scraping to generate their output.
B2B Lead Databases
Lead databases contain millions of prospects and companies' data acquired over the years. It's monolithic by design. Contact databases have to be regularly updated and maintained by the provider.
It involves massive public data scraping and resource-hungry processing.
On top of that, it uses tracking and outbound cold calling (to get direct phone numbers). Their cost is prohibitive, targeting the Enterprise market. Their price is prohibitive, targeting the Enterprise market.
Examples: ZoomInfo, Discover, Clearbit, Full Contact, Seamless.ai, Kleanleads.
Pros:
Immediate access to millions of leads and companies' info

LinkedIn Sales Navigator and LinkedIn Profiles data

Often provides the prospect's direct phone number

Maintained up-to-date (in theory)
Cons:
Costly and prohibitive pricing for most

Limited data export capabilities tied to your plan

Information is not always relevant depending on your niche

More regulated too because they collect and host the data

More B2B/Enterprise oriented, not suited for local
Lead Scraping, Email Enrichment, and Business Automation Software
You have to start from scratch or an acquired lead database.
It's a choice:
You can use those expensive lead database providers. Or you decide to take back ownership and scrape this information yourself. Yes, you can build your premium database.
But you need to take responsibility. Are you in?
TexAu doesn't lock you into a system. Instead, you build the system that fits your business.
So there is no need to spend a crazy amount of money to find the right leads for your business.
It's cost-effective and scalable. It can also automate your prospecting.
Another aspect very few people talk about is data relevance and accuracy.
How often have you used lead generation tools that disappointed you? The data extraction limits, completely outdated leads, false emails, and phones. Or the number of companies returned was so meager.
Opening a physical copy of the yellow pages would seem like a goldmine in comparison? Sounds familiar? We expect much more from an "enterprise tool".
The thing is, no data can be more up-to-date than the one you will find on public sources like LinkedIn profiles. Of course, your prospect can forget to update it sometimes. But in most cases, they will because it appeals to their status and etiquette.
TexAu uses the same scraping techniques the lead database providers use to get their data. But now it's available at your fingertips, for a fraction of the cost!
The drawback is that it's more technical at first, as you will have to set up and maintain this system by yourself. But it's your system, your way.
Using such Marketing Automation tools requires education and discipline.
Closed CRM Systems VS Open Modularity
TexAu is not a regular, LinkedIn-only focused tool, no. Instead, it can cover many social platforms. LinkedIn, Twitter, Facebook, or Instagram, to name a few. Here you can process automation on one social network. Or build cross social network automation. You can find prospects on LinkedIn and then find them on Twitter, for example. It's disconcerting at first. We tend to expect the same kind of onboarding and user guiding as with most LinkedIn tools.
LinkedIn Automation Tools
TexAu is far more than a LinkedIn Automation Tool as it can also support other social media platforms.
A few exceptions stand out among the other LinkedIn automation tools. Solutions like Expandi or Saleshub are great if your main focus is B2B and LinkedIn. Honorable mentions include Meet Leonard/Meet Alfred, Zopto, WeConnect, Kennected, Scrabin.
Most of these solutions tend to reproduce a CRM user experience, guiding users into a closed and limited lead management system. But unfortunately, that's the price of convenience.
In comparison with TexAu, you can send data all across the funnel. So here, So it's a modular system.
It allows an unprecedented level of freedom and creativity. You can build your system. This point is the hardest to understand for most people using traditional tools. It's all about having the Growth Hacking mindset.
You have to think outside the box using tools to solve your use case: it's the Growth Hacker's mindset.
We have been deluded for years by "point-and-click", "plug-and-play", and "do it for me" solutions. However, those tools partially address the issues of social selling at scale.
They want to replace your Customer Relationship Management software: your mailbox and social post scheduler. The problem is: that it's not one in the first place.
None address the challenge of cross funnel automation. Most are solely specialized on LinkedIn, others on Twitter, Facebook, Instagram, or emails.
None focus on the grand scheme of things and take advantage of the no-code tools ecosystem. API and Webhooks connection at every funnel node.
TexAu is none of the above: it's not a CRM, not an Email Outreach tool, not a Post Scheduler. Instead, it's a growth funnel orchestrator integrating with all your existing toolchains.
It won't replace your CRM but will ease its integration and how data flows at each step of the funnel.
Here, you can re-build similar features from other Lead Generation tools like BuiltWith to find company technologies (technographics).
For example: which sites in your area have WordPress or run ads?
Here you can get tremendous flexibility the way you want you harnessing the power of Google Sheets, Airtable, or your CRM to make your friendly dashboards. TexAu territory is data.
You can also make directory sites. For example, you could combine other No-Code tools like Pory, Table2Site, and Sheet2Site. You can also replace tools like Hunter or Dropcontact.
TexAu's email validation output is on par with those enrichment tools. The only difference is speed since it does live data checks on websites.
Have you ever thought of using G-Suite addons like Mail Meteor to send emails from Google Sheets? That's possible too with TexAu and Google Sheets!
So many applications we could write a book about it.
An approach doesn't work? Try another one. Refine and experiment instead of jumping to every new shiny Lead Generation tool.
Creativity, Flexibility, Power, and Freedom. Amen.
Legacy Chrome Extensions VS Modern Sales Automation Solutions
Over the years, sales outreach technology has evolved a lot. Before, most people used chrome extensions like Dux-Soup, Linked Helper, etc.
The problem LinkedIn is banning all these extensions one by one. They are easily detectable because of the code they inject on the front end of the page. Then new cloud automation tools surfaced like Expandi, Phantombuster, and many others. But, unfortunately, you need dedicated proxies to use them.
TexAu offers a hybrid approach:
Desktop App: Chromium-based app running on your computer (no need for proxies).

Cloud App: running in your browser from our servers.
Where These New Breed Of Automation Tools Came From Originally?
Phantombuster
Company: Phantombuster
Origin: France 🇫🇷 🥖🍷
Creation Year: 2016
Sometimes you have to give credit where credit is due.
Phantombuster was the originator. But years have passed, and other tools have emerged.
Pros:
Phantombuster is the originator. It has the largest number of automation.

Great Zapier and Integromat apps.
Cons:
Chaining automation to build workflows is a pain because it only relies on CSV file results. No way to add filters or routing to segment your workflow.
After Phantombuster, new tools came on the market like La Growth Machine 🇫🇷 (2018) then Captain Data 🇫🇷 (2019), all based in France.
TexAu 🇮🇳 followed in 2019, bringing a new approach with its workflow builder.
Captain Data
Company: Captain Data
Origin: France 🇫🇷 🥖🍷
Creation Year: 2019
Captain Data: clean and intuitive builder but very limited. Zapier style.
Pros:
Elegant and well-designed CRM-style interface. Great UX.

French specific sites like The Fork, Le Bon Coin, Société.com, Bodacc...

Indeed jobs ads listings.

Trustpilot, Trip Advisor, and Amazon reviews.
Cons:
Pricey starting at $49 per month for 10,000 tasks per month then jumps to $399

Basic chaining automation possibilities, no conditional routing or filtering

Basic webhooks implementation.

No desktop app but offers cheap datacenter proxies, you cannot choice yours
La Growth Machine
Company: La Growth Machine
Origin: France 🇫🇷 🥖🍷
Creation Year: 2018
La Growth Machine: at the moment, it only automates Linkedin, Twitter, and Emails. Integromat style layout.
Pros:
The clean and compact workflow builder

Lots of conditional routing and filtering options

Unlimited email & phone enrichment
Cons:
Pricey starts at $80 per month

Only LinkedIn, Twitter, and Email

A crowded user interface, hard to read sometimes

No data extraction capabilities

Native integration with Phantombuster and Captain Data, you'll pay for 2 tools in the end
All the above is beautiful, right?
Now tell me how to see where you are in the funnel and what each block does?
You have to click around on each of those blocks or use a magnifying glass to find out.
TexAu
In TexAu, in comparison, you can label each automation module in the workflow builder and easily remember what it does and keep track of where you are in the flow.
TexAu builder is very similar to the one you can find in ActiveCampaign.
All the conditions and filters are set in the background, clean and neat.
Pros:
Support for LinkedIn, Twitter, Instagram, Facebook, YouTube, Quora, Reddit, and more

+180 ready-made automation

The most powerful and flexible automation builder

Rich conditional routing and filtering capabilities

Email Enrichment and Verification

API & Webhooks. Webhooks can be used at every node of the workflow, in & out

Email outreach via webhooks

Zapier, Integromat, Intergately native apps
Cons:
UI/UX could be more intuitive

Native email integration lacking (stay tuned)

You need proxies in the cloud to process social automation. Thankfully you can choose the service you want (as cheap as $2/month for a good proxy provider).
You can achieve so many things in TexAu that are simply impossible to accomplish with any of the tools listed above.
The true and major USP of TexAu is its Automation Workflow Builder.
Here you can meticulously plan your sales funnel from A to Z.
And if you want to go wild, you can go wild!!! In one word: POWER!
Want to do this with another tool? Good luck with that 😜.
"Now, Who you gonna call???"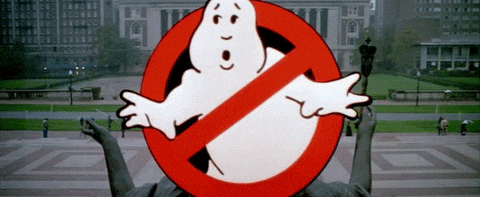 Updated 03 Mar 2023